Bericht op de website van LUANNE Rice, een bekende schrijfster in de USA.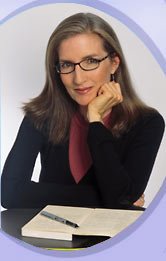 Sunday, November 05, 2006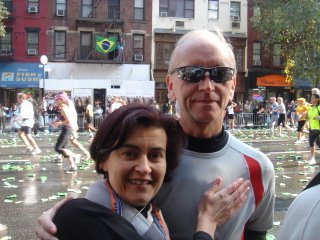 New York City marathon
Standing on first avenue, just at the spot the runners come off the queensboro bridge into manhattan. everyone cheering the achilles runners--so emotional to see them lance the avenue lined with friends, family members, strangers calling out support i found myself beside a woman from belgium.
Her husband was running; seven years ago he had trained but had a stress fracture and had to drop out. the photo above is of them--he ran over to the sideline to see her. his name is "pol"--she told me--but i don't know hers... it was great to spend time standing with her. we exchanged information, and when i got home i checked their website. it's a very moving story.
The marathon represents so much: striving, dreaming, training, patience, endurance. seeing the runners today, and the people supporting them, filled me with hope.